Posts for: September, 2018
By North Creek Dental Care of Naperville
September 20, 2018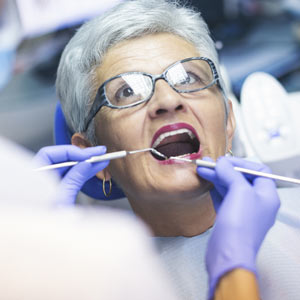 September is National Gum Care Month, an ideal time to talk about how to keep your gums healthy. Unfortunately, nearly half of adults have gum disease, which can damage the soft tissue and bone supporting the teeth. In fact, advanced gum disease is the number one reason for tooth loss among adults, and it's associated with other health problems, including cardiovascular disease, diabetes and pregnancy complications. But there's good news—gum disease is preventable and, in its early stages, even reversible. Here are some tips for taking care of your gums:
Keep up a good oral hygiene routine
Gum disease begins with plaque buildup, so attack the plaque in your mouth with good dental hygiene. Spend two minutes morning and night brushing all surfaces of your teeth, and floss once a day to get rid of plaque that forms between teeth.
Use a soft toothbrush
The American Dental Association recommends brushing gently with a soft toothbrush. Hard bristles can damage your gums and cause them to pull away from the teeth.
Swish with a mouth rinse
Consider using a mouth rinse. Over-the-counter and prescription oral rinses are available to help wash away food debris, reduce plaque and fight gum inflammation.
Say no to tobacco
Smoking is one of the biggest risk factors for developing gum disease. And it's not just cigarettes but all forms of tobacco, including e-cigarettes, pipes and chewing tobacco, that raise your risk of gum disease.
Eat a healthy diet
For the best gum health, avoid refined carbohydrates (sugary and starchy foods) and make sure you are getting enough vitamin C, vitamin D and antioxidants (found in berries and green tea, for example). In addition, studies suggest that a diet rich in omega-3 fatty acids may reduce your risk of gum disease and other inflammatory conditions. These healthy fats are found in many fish, nuts, seeds, soy products and vegetable oils.
Come in for regular cleanings
Professional dental cleanings can remove plaque from the tiny spaces that are difficult to reach by simply brushing and flossing. And once plaque hardens to form calculus (tartar), it cannot be removed during your regular oral health care routine at home. Further, at the dental office we can detect gum disease in its early stages—and the earlier gum problems are caught, the more easily they can be reversed.
Taking care of your gums will help you put your best smile forward now and in the future. If you have questions about gum health, call the office or schedule a consultation.
By North Creek Dental Care of Naperville
September 10, 2018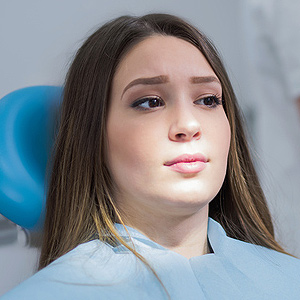 Dental anxiety is a common problem: it's estimated that one in two Americans admits to some level of nervousness about seeing the dentist. On the extreme side of this statistic about 15% of the population even avoid or postpone dental care because of it. While comedy shows routinely make fun of people's fear of the dentist, the consequences of not receiving needed dental care due to dental anxiety are no laughing matter.
Fortunately, visiting the dentist doesn't have to be a nerve-wracking, butterflies-in-the-stomach experience. Here are 3 ways to make sure your next visit is more pleasant.
The right dentist. Dental care is more than technical—it's also personal and relational. The most important element for reducing dental visit anxiety is a provider you're comfortable with and that you trust. It's especially important for high anxiety patients to find a dentist who also has compassion for how they feel and won't judge them—instead, working with them to find just the right combination of techniques and possible medications that encourage relaxation.
Oral sedation. For many people nervous about dental visits the answer could be prescribed sedation medication taken an hour or so before their appointment. Typically a mild sedative, the dose is just enough to help them relax. It's also often coupled with other methods like nitrous oxide or local anesthesia for a pain-free and unstressed experience.
IV sedation. For people with high levels of anxiety, it's often beneficial to increase the level of sedation. One of the best ways to do this is with an intravenous flow of medication that will place a person in a deeper state of relaxation. Although this method requires careful vital sign monitoring during the procedure, it's often the best way to calm patients with high anxiety so they can receive the dental care they need.
Working with your dentist, you can develop just the right mix of these and other methods for making your dental visits easier. No matter what your level of anxiety, you don't have to avoid the dentist nor needed dental care.
If you would like more information on reducing anxiety during dental visits, please contact us or schedule an appointment for a consultation. You can also learn more about this topic by reading the Dear Doctor magazine article "IV Sedation in Dentistry."