Posts for: April, 2016
By North Creek Dental Care of Naperville
April 18, 2016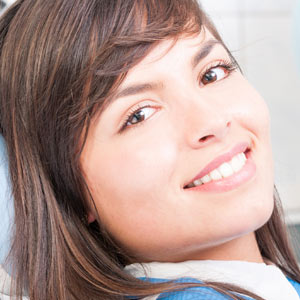 Controlling discomfort during dental work is one of our top priorities. Advances in anesthesia over the last century have made that objective easier to attain, especially for routine procedures.
The term anesthesia means "without feeling or pain." It refers to the use of substances to prevent a patient's nervous system from sensing pain. There are two basic types: general, through intravenous injection (IV) or gas inhalation that places a patient in an unconscious state; and local, which only affects the part of the body involved in the procedure while the patient remains conscious.
The latter type has become very important in dentistry, especially for mild to moderate procedures. Because teeth and gum tissues are rich in nerves, patients can have a heightened level of sensitivity that can increase anxiety and discomfort during dental work. Local anesthesia reduces that discomfort and relaxes both patient and dental provider.
We typically administer local anesthesia in two ways: by applying the anesthetic to the outside tissue surface (with a cotton swab, patch or spray) or by injection. The first type, topical anesthesia, is most often used to eliminate the pricking discomfort of the needle used to inject the main anesthetic. Using both applications eliminates any painful sensation at all — the only thing you might feel is a slight pressure during the procedure.
As mentioned before, local anesthesia benefits us as well as you. Knowing you're at ease and comfortable allows us to better focus on the procedure — we're not rushed to finish to spare you further discomfort. A relaxed, unhurried atmosphere is essential to a successful outcome for any dental procedure.
We've also found solutions for another issue with local anesthesia that concerns patients: the length of time the numbing effect lingers after a procedure. In response, the dental profession has developed different types of anesthesia that reduce this after effect considerably. We're also more selective about what procedures actually require anesthesia — some, like routine teeth cleaning or work on the outer enamel (which doesn't contain nerves), can usually be performed without it.
All in all, local anesthesia reduces your level of discomfort and increases our ability to be thorough in performing your dental work. You'll not only find the experience more pleasant, but it will also enhance the quality of your care.
If you would like more information on alleviating pain and discomfort during dental work, please contact us or schedule an appointment for a consultation. You can also learn more about this topic by reading the Dear Doctor magazine article "Local Anesthesia for Pain-Free Dentistry."
By North Creek Dental Care of Naperville
April 10, 2016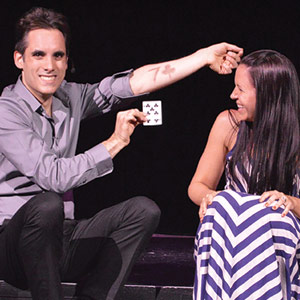 Magician Michael Grandinetti mystifies and astonishes audiences with his sleight of hand and mastery of illusion. But when he initially steps onto the stage, it's his smile that grabs the attention. "The first thing… that an audience notices is your smile; it's what really connects you as a person to them," Michael told an interviewer.
He attributes his audience-pleasing smile to several years of orthodontic treatment as a teenager to straighten misaligned teeth, plus a lifetime of good oral care. "I'm so thankful that I did it," he said about wearing orthodontic braces. "It was so beneficial. And… looking at the path I've chosen, it was life-changing."
Orthodontics — the dental subspecialty focused on treating malocclusions (literally "bad bites") — can indeed make life-changing improvements. Properly positioned teeth are integral to the aesthetics of any smile, and a smile that's pleasing to look at boosts confidence and self-esteem and makes a terrific first impression. Studies have even linked having an attractive smile with greater professional success.
There can also be functional benefits such as improved biting/chewing and speech, and reduced strain on jaw muscles and joints. Additionally, well-aligned teeth are easier to clean and less likely to trap food particles that can lead to decay.
The Science Behind the Magic
There are more options than ever for correcting bites, but all capitalize on the fact that teeth are suspended in individual jawbone sockets by elastic periodontal ligaments that enable them to move. Orthodontic appliances (commonly called braces or clear aligners) place light, controlled forces on teeth in a calculated fashion to move them into their new desired alignment.
The "gold standard" in orthodontic treatment remains the orthodontic band for posterior (back) teeth and the bonded bracket for front teeth. Thin, flexible wires threaded through the brackets create the light forces needed for repositioning. Traditionally the brackets have been made of metal, but for those concerned about the aesthetics, they can also be made out of a clear material. Lingual braces, which are bonded to the back of teeth instead of the front, are another less visible option. The most discrete appliance is the removable clear aligner, which consists of a progression of custom-made clear trays that reposition teeth incrementally.
How's that for a disappearing act?!
If you would like more information about orthodontic treatment please contact us or schedule an appointment for a consultation. You can also learn more about the subject by reading the Dear Doctor magazine article "The Magic of Orthodontics."